Controlled Traffic Farming: Case Studies of Growers in Western Australia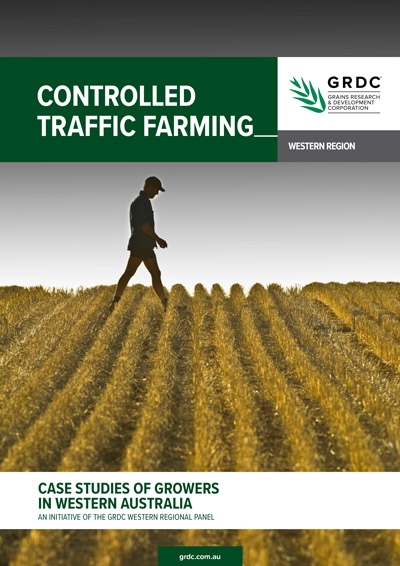 Subsoil compaction caused by cropping machinery 'traffic' in paddocks is a costly and increasing problem across the Western Australian grainbelt. The GRDC is making significant investments in managing this issue through the 'Soil Constraints – West' project. The GRDC Western Regional Panel initiated this booklet of grower case studies to identify and extend information about the CTF practices being used on-farm to manage the problem.
The tactics they are using that are highlighted in the CTF case studies include:
Implementation of guidance systems
Redesigning paddock boundaries
Matching a range of machinery wheel and operating widths and ratios
Tramline management
Inter-row sowing innovations
CTF with deep ripping/tillage
Chaff decks and weed control
Sheep in the system
Hay production and CTF.
Short URL: https://grdc.com.au/ctf-case-studies-wa
YOUR FEEDBACK

To protect your privacy, please do not include contact information in your feedback. If you would like a response, please
contact us.