Strategic tillage in no-till systems
Published: 1 Mar 2016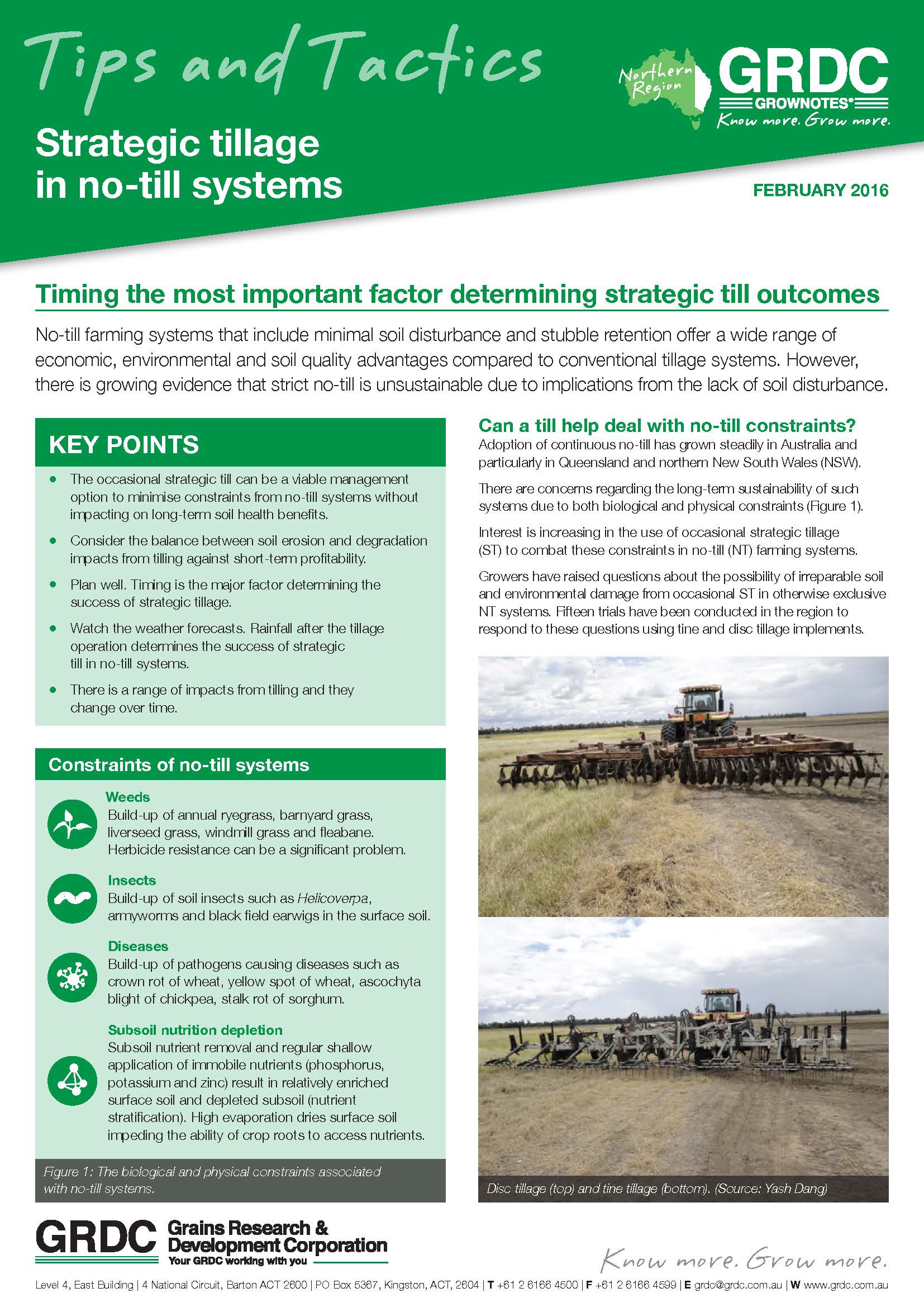 Key Points
The occasional strategic till can be a viable management option to minimise constraints from no-till systems without impacting on long-term soil health benefits.
Consider the balance between soil erosion and degradation impacts from tilling against short-term profitability.
Plan well. Timing is the major factor determining the success of strategic tillage.
Watch the weather forecasts. Rainfall after the tillage operation determines the success of strategic till in no-till systems.
There is a range of impacts from tilling and they change over time.
Use www.grdc.com.au/TT-StrategicTillage to keep up-to-date
Region North, South
Region: North; South
YOUR FEEDBACK

To protect your privacy, please do not include contact information in your feedback. If you would like a response, please
contact us.