Published: 1 Mar 2016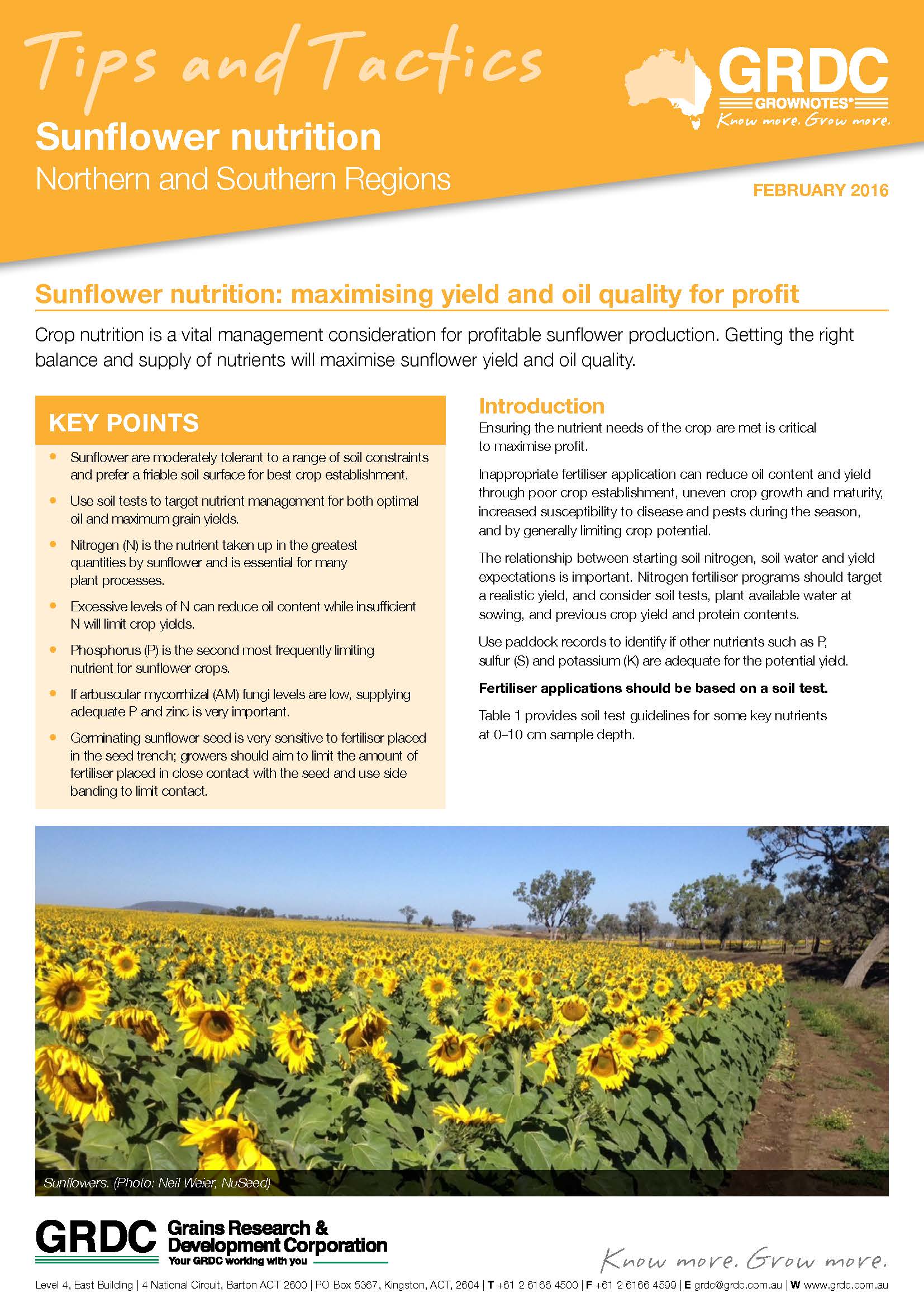 Key points
Sunflower are moderately tolerant to a range of soil constraints and prefer a friable soil surface for best crop establishment.
Use soil tests to target nutrient management for both optimal oil and maximum grain yields.
Nitrogen (N) is the nutrient taken up in the greatest quantities by sunflower and is essential for many plant processes.
Excessive levels of N can reduce oil content while insufficient N will limit crop yields.
Phosphorus (P) is the second most frequently limiting nutrient for sunflower crops.
If arbuscular mycorrhizal (AM) fungi levels are low, supplying adequate P and zinc is very important.
Germinating sunflower seed is very sensitive to fertiliser placed in the seed trench; growers should aim to limit the amount of fertiliser placed in close contact with the seed and use side banding to limit contact.
Use www.grdc.com.au/TT-SunflowerNutrition to keep up-to-date
GRDC Project Code PAL 00019
Region North, South
Region: North; South
YOUR FEEDBACK

To protect your privacy, please do not include contact information in your feedback. If you would like a response, please
contact us.